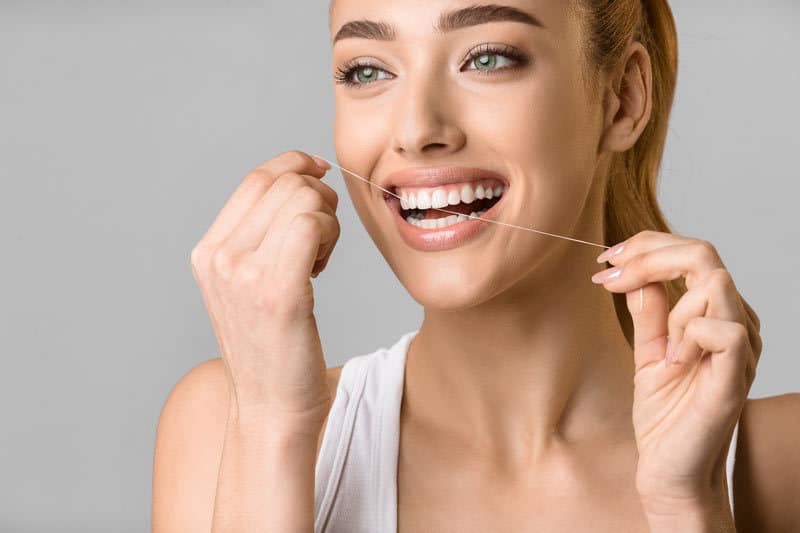 In recent years, the link between gum disease and Alzheimer's has been talked about, considered and debated. In 2019 a study sponsored by a biotech startup Cortexyme Inc. confirmed that the plaque that caused gum disease is, in fact, a contributing factor in Alzheimer's.
For decades Alzheimer's disease was thought to be caused by a protein called beta-amyloid that would malfunction in the brain. In 2019, research is showing that beta-amyloid is a symptom but not the culprit of the condition. Now, scientists are examining evidence of bacteria involved in gum disease called Porphyromonas gingivalis as the likely cause. Toxins released by P. gingivalis called gingipains can foster brain damage that brings on Alzheimer's. In studies conducted on mice, when P. gingivalis reaches the brain it destroys neurons and reproduces all the features of the condition.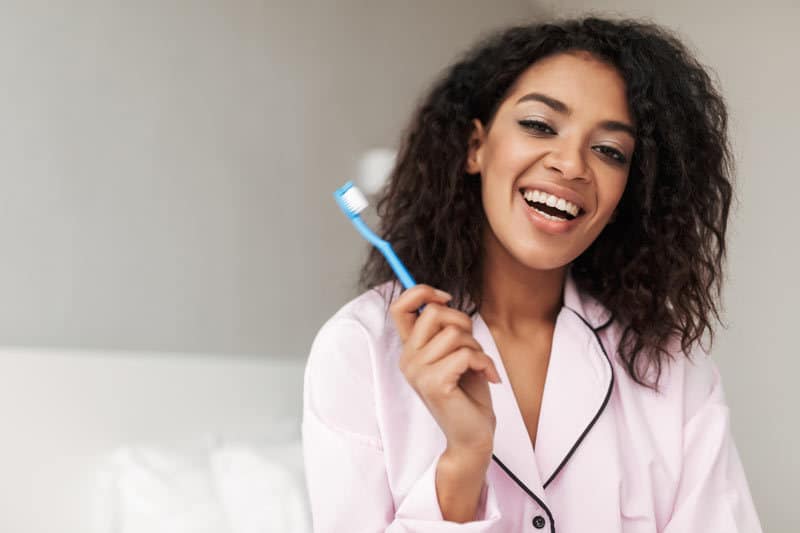 The first stage of gum disease is gingivitis and occurs when bacterial plaque flourishes on the surface of the teeth. Over 50% of adults experience gingivitis and are generally reversible with brushing, flossing and regular visits to the dentist. However, if it is left untreated "sub-gingival pockets" can form between the gum and the tooth. Once these pockets are filled with bacteria, the gingivitis spreads to the peridontitis and this is where the elimination of gum disease becomes almost impossible but can be controlled with proper care.
The best thing that you can do is ensure that you are flossing and brushing every day and making regular checkups a priority. If you have gum disease the same idea applies. The great news about this Alzheimer's revelation is that the simple act of caring for your teeth can help to reduce the chances of getting the disease. If you want to learn more about the research you can find information at these links:
If you've lived in the Greater Victoria area for any length of time you know what a special place Sooke BC is. It's a little wild, overflowing with character and beauty and is the quintessential portrait of Canada's stunning west coast.
If you were in Sooke 10 years ago it may not have been your first stop for culinary experiences but in recent years the tiny oceanside community has elevated its pallet and has become a destination for excellent food and drink.
Wild Mountain
Wild Mountain restaurant is founded on Slow Food values and relies on the Sooke seasons, local harvests, foragers, farmers, and fishers. Their drink menu is entirely made up of local winemakers, distillers, and brewers and their staff are like a big family. If you're looking for something truly unique, fresh and gives you the full West Coast experience, this is the place.
Mom's Cafe
Mom's Cafe is a local favourite and throws you back into the decades with a true diner experience. Come here for the endless coffee, traditional diner breakfasts and homemade pies and stay for the quaint ambiance. Mom knows almost everyone who walks through the door andthe place is always bustling. If you are looking for comfort and comfort food, Mom's has you covered.
Smokin Tuna
Smokin Tuna is right on Beecher Bay in Sooke and serves some of the best tuna the ocean has to offer. The restaurant's digital footprint is minimal but this means it's a hidden local gem that will make you feel like you are in the know. Their specialties are the pan-seared and panko-crusted tuna, the salmon spring rolls and a dealy rack of lamb. Go on an excursion and find this secret hideaway.
Little Vienna Bakery and Marketplace
Little Vienna Bakery and Marketplace could be a quick stop or place for a leisurely lunch. If you have a sweet tooth and crave a great cup of coffee then pop in for a slice of cake or pie but breakfast and lunch are options as well. If's not fancy but it's always fresh and smells heavenly. Not to be missed on your jaunt through Sooke.
Why is it so jarring to see adults with braces? Most likely because we expect awkward teens to be wearing them, but there has been a sharp increase in the past 30 years towards more adults going the braces route. Adult braces can give you the smile you may not have cared about as a kid, but certainly, do now
No one should tell you this is an easy, comfortable, quick or cheap option, but the technology has come a long way from the severeness of headgear and gouging metal braces. If a year to three years of braces sounds like a long time, your right, but another 40-50 years of the teeth you're not happy with sounds way longer.
30 years ago, the main priority for dentists and patients was tooth survival. Now, dental innovation is far beyond what it used to be and teeth are generally stronger and healthier. This allows patients to make aesthetic decisions and go after the smile they've always wanted (and smiles full of teeth, to boot)!
Adult braces can do more that get those teeth straight. They can line up your jaw to give you a more comfortable bite, space out crowded teeth and close gaps in your smile. The reason you might want to consider braces will range from comfort to aesthetics, but chat with your buddy the dentist and they'll help you find the best course of action.
Tips for Adult Braces
Here are some things that you should know and some things to take into consideration before you take the leap into adult braces.
Braces are not a one-and-done procedure: If you are all in for braces you'd better make friends with your dentist because you'll be seeing them every 4-6 weeks. Adults can be a lot busier than kids, so be prepared for the commitment.
Get that toffee out of your mouth: You will have to be very careful about what you eat. Hard and sticky foods can break the brackets or bury food where you can't reach it.
Brush and floss longer than ever before: You have to make sure that your teeth are getting sparkling clean so get in there and really put some elbow grease into it.
Adult Braces Alternatives
If you can't wrap your head around having metal braces in for a year or a few, there are other options you might want to explore:
Ceramic braces are made to the colour of your teeth so they will be less noticeable and there are dentists who can adhere them to the back of your teeth so they will not be visible at all. However, beauty comes with a price so expect to pay more if you go this route.
Clear aligners are plastic removable trays that will shift your teeth into alignment over time. You can take them out to brush and eat but you also might lose them. Just be mindful. It is crucial that before you order the ones you can get online that you are fully aware of the downfalls of going through a 3rd party product. Do your research to find out if these are a good idea.
Veneers are the quickest way to your best smile but they are costly. Check out our post on veneers.
The most important thing in this whole process is to work with your dentist on the best way to move forward. Your oral hygiene needs to be in good health before you get braces and these are the things that your dentist should look for.
The bottom line is that if you are not happy with your teeth, just ask us for what can be done to improve your smile and overall health.
Happy brushing!
No one is eager for a dental appointment but it is a necessary part of maintaining and improving your overall health. Instead of having your whole day centred around a dentist poking around in your mouth, make the day something you can actually look forward to!
Sooke Spas
Sooke is a unique part of Vancouver Island and invites tranquillity, relaxation, and exploration so needless to say the spas in this area are perfect for this coastal locale. Here are some of our top picks for local Sooke spas that you can incorporate into your day before or after a visit to Otter Point Dental.
Le Sooke Spa
Le Sooke Spa is Sooke's premier waterfront spa and has an indulgent amount of services. They offer a range of massages from Hot Stone to Shiatsu and Reflexology and can be made into a couples massage upon request. If you want just a little pampering they have relaxing manicures, pedicures and facials available. If you want the full spa experience you can add a herbal mud soak, steam shower or green tea seaweed body exfoliation.  Le Sooke Spa is part of Prestige Hotel and Resorts.
Radiance Boutique
Radiance Boutique is located in Colwood on Sooke Road and provides luxurious treatments in a welcoming and tranquil setting. Beyond their extensive list of spa treatments, including massage, body scrubs, facials and nail care, they offer lash extensions, spray tans and waxing services. If you're visiting us for a whitening treatment or cosmetic service for an event, make a full day of it and get a complete makeover (not like you need it).
Pure Elements Hair & Body Works
Pure Elements Hair & Body Works is a total destination retreat designed to awaken, refresh and empower your body, mind and spirit. Whether you want the full spa experience or a new hairstyle, this is the place to do it. Their team is experienced and dedicated to making your visit one that will continue long after you leave the spa. We recommend the Swedish Massage + Facial package!
Clover Care Massage
Clover Care Massage is a unique way to rejuvenate your day. Your massage can take place outside with a gorgeous ocean view, or in the tranquil setting of a private studio. If you just want to relax at home, or have always dreamed of a massage on the beach, Clover Care will come to you!
First, before we go into this, I'd like to say that if you are already brushing and flossing regularly, you are way ahead of the game. There is an actual right way, but we don't want to detract from all those superstars you are dedicated to their oral health.
"LET THE BRUSH DO THE WORK. This is key, it's just like swinging a golf club, baseball bat (kind of), you have to let the bristles work for you! Brushing hard is not going to get them cleaner or cut down the time, it just wears out the brush and it's not good for your teeth."
– Dr. Sue Stakiw of Campus Dental Centre
Let's start with the toothbrush Your toothbrush should be soft-bristled (we'll give you one when you come to see us). The standard is 2 minutes, twice a day, spending 30 seconds on each area, upper right, upper left, lower right, lower left. Replacing your brush every 3 months is critical as is choosing a toothpaste that has fluoride in it!
Let the Brush Do the Work
This is key, it's just like swinging a golf club, baseball bat (kind of), you have to let the bristles work for you! Brushing hard is not going to get them cleaner or cut down the time, it just wears out the brush and it's not good for your teeth.
Here are your techniques for a solid brushing routine:
Get the inner surfaces of the teeth first and give some extra love to those back teeth
Be gentle when brushing along the gum line
Brush your tongue, this helps cut down on bacteria and bad breath
Flossing, it's a pain but you'll be in more pain if you don't!
Flossing is the most neglected part of the oral health routine. It can be annoying, even cumbersome, but doing it is so vital to keeping you out of the dentist chair!
You're getting all the stuff the brush can't. The bits of food that decide to live in the tight spaces of your teeth that you won't even notice until you get some floss in there. Here are your pro -tips for optimal flossing:
Use about 18 cm of floss so you have a bit for each tooth
Get right in there and up over either side of your gums
Those back molars need extra attention (food loves hiding back0 there)
If you don't like traditional floss you can always get the picks that have floss on them. It's a one and done situation and the flossers are super quick.
No one likes coming to the dentist but it's important to have regular checkups and hygiene appointments. Having a solid, consistent oral health routine will absolutely lessen the amount of time you spend with us. Without it you are at risk for tooth decay, gum disease and even tooth loss.
It's never too late to start a good oral health routine so get on it!
Welcome to the New Blog for Otter Point Dental